Testimonials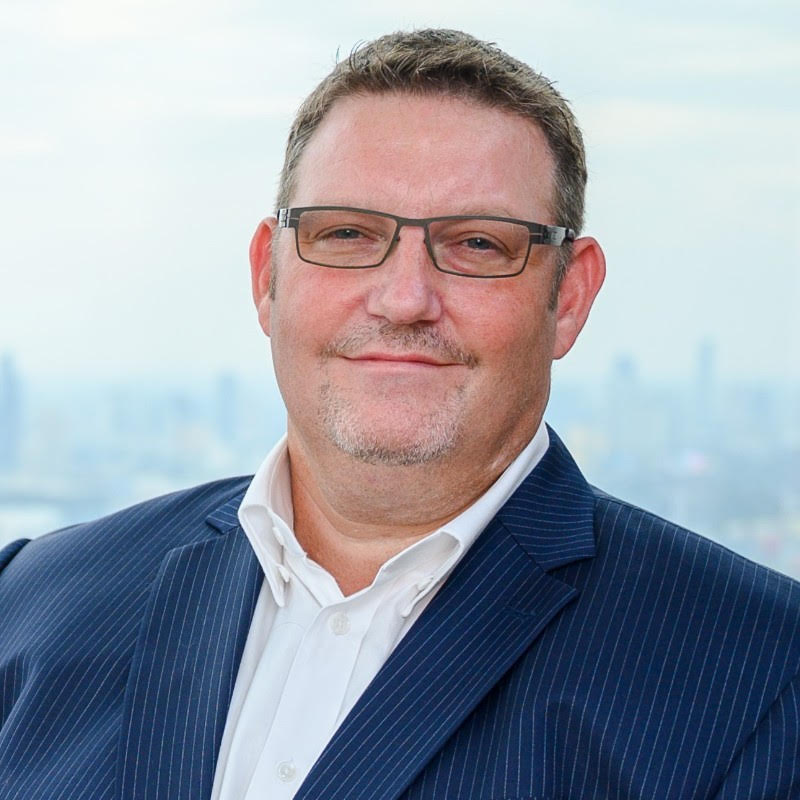 Kevin Burrell, Area Managing Director – Mekong at Maersk
"After a recommendation from our colleagues in Maersk Europe, we approached Douglas Stuart Ltd. with a challenging search for a Regional Head of HSE for Vietnam, Cambodia and Myanmar. The team at Douglas Stuart took the challenge head on and began a global search, carefully assessing candidates in senior level roles that fitted with our values and had the skillset required for the role.

The team at Douglas Stuart were very proactive in their search and provided us with meaningful updates each week, packed with valuable information and market intelligence that we could use to ensure we offered the best package and pay structure possible. Despite our heavy requirements, Douglas Stuart presented a shortlist of four strong, diverse candidates which resulted in a successful hire. In addition, Douglas Stuart provided much appreciated support after the shortlist, ensuring candidates were given constructive feedback and helped to organise international visits to our offices in Vietnam and continue to assist right through to onboarding.

We continued to work with Douglas Stuart on a search for a Regional Head of Procurement, based in Ho Chi Minh City. Once again, the Douglas Stuart team tackled this assignment with vigour and identified a number of local, regional and international candidates. While we ultimately decided to hire a candidate identified by our internal HR team, Douglas Stuart once again provided extremely informative updates each week which allowed us to visualise the market to make sure we made the correct hiring decision.

We wholeheartedly recommend Douglas Stuart and would not hesitate to use their services again."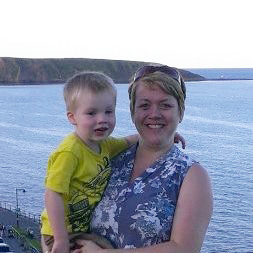 Kelly Mullen, Area Head of HSSE – Mekong at Maersk
"Having been approached by Douglas Stuart about an opportunity in Asia for a role as Area HSSE Business Partner, I was initially skeptical. I was extremely content in my current role having worked with that company for over 15 years, but the professionalism, passion and energy brought by the Douglas Stuart team was refreshing, their positioning of the opportunity left no doubt that it would be an exciting venture and a once in a lifetime opportunity. James and the team at Douglas Stuart were supportive at every turn, providing answers to questions before asking. Their knowledge of the client and the role itself was invaluable, giving me the confidence that they understood not only the opportunities, but the challenges I may personally face.
I cannot thank James and the team enough for their patience, assistance, and encouragement in the recruitment processes, at all stages a sounding board to understand the practicality of moving from the UK to Vietnam
both personally and professionally. I fully advocate and recommend Douglas Stuart Ltd having succeeded in gaining the role and moving halfway around the world with my family, a task only made possible with their support."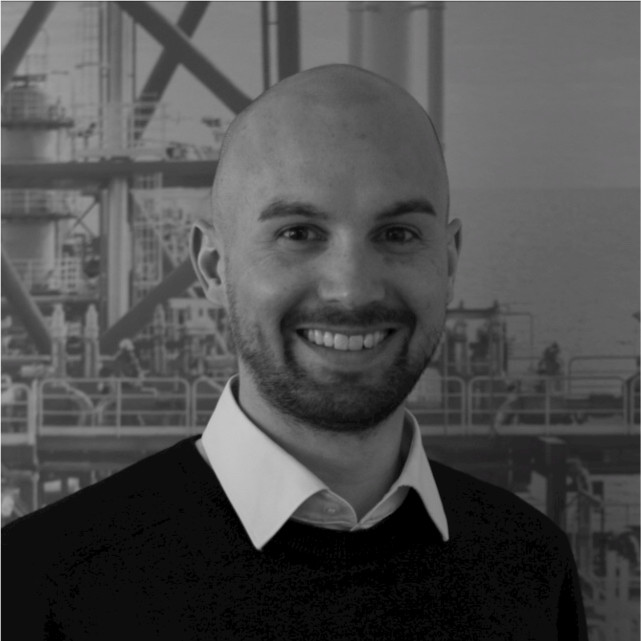 Romain Brouté, Global HR Business Partner – Project Management at SBM Offshore
SBM Offshore is a longstanding industry leader, unique in offering floating offshore energy solutions across the full product lifecycle. They specialise in the construction, lease and operation of floating production storage and offloading vessels. They are also leading the way in the transition towards renewable energy, with a focus on Floating Offshore wind, Wave Energy and Carbon Capture and Storage.
"We engaged Douglas Stuart Ltd. to assist us with finding a new Global Head of Planning following the successful completion of several assignments in our Project Management Organisation. This appointment, following an internal transfer, was critical to the evolution of our planning discipline and the integration with our ERP system.
The team at Douglas Stuart demonstrated persistence and partnership throughout this assignment, finding the right balance between candidates' representation and customer focus. Despite the niche skillset we were looking for, we ultimately had two strong candidates who could have been hired which demonstrates the efficiency of the DS teamwork.
I am thankful for the strong candidates but also for the market intelligence and additional support provided after the shortlist. I'd happily recommend Douglas Stuart and would not hesitate to use their services again."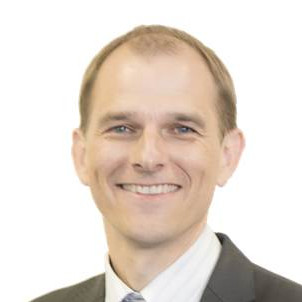 Ian Aplin, EMEA Business Development & Sales Excellence Manager
"We engaged Steven at Douglas Stuart Ltd. to help us build out our EMEA Connected Services team.
Results speak louder than words, we have been able to bring on board some really talented people, with the skills and knowledge that we need to accelerate our growth of digital solutions.
I would not hesitate to use Steven and Douglas Stuart Ltd. in the future."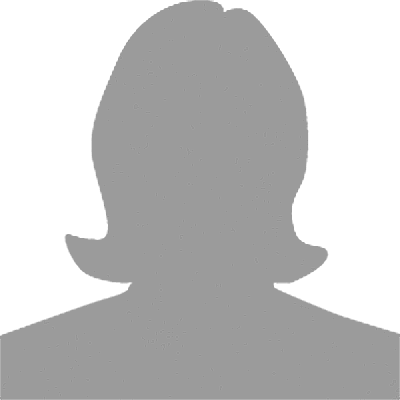 Helen Dimond, Regional General Manager EMEA at Spirax Sarco Engineering Plc.
"The team at Douglas Stuart Ltd. were able to assist us with recruiting a new General Manager in Europe. Doing an international senior recruitment didn't faze them and they were able to present several strong candidates while working with the demanding criteria and skillset we required and within our challenging timescales.
I am thankful for a positive recruitment experience and all the support they provided throughout the process. I'd happily recommend the team and would not hesitate to use their services again."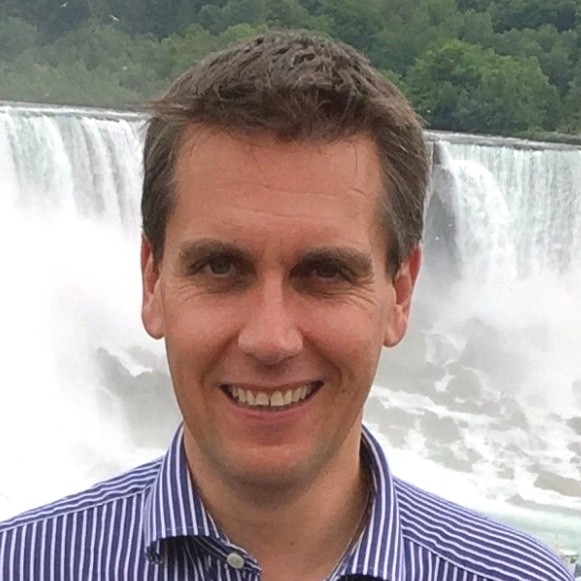 Stuart Wiggans, Operations Director
"I was originally approached by Annabel Bowden from Douglas Stuart in relation to an Operations Director role at Shield Safety Group. Annabel had an in-depth knowledge of Shield and what the client was looking for in the role. The initial contact was informal and made you feel at ease. Following the contact by Annabel, more in-depth interviews were held with Steve Pearson from Douglas Stuart and again the depth and breadth of knowledge about their client was second to none.
Steve did a great job going through the role and the expectations in more detail, but also advised on the next stages of the interview process. Steve did regular check-ins to see how the process was going and how I was feeling, which is something that I hadn't experienced before. The final part of the process led to James Usher from Douglas Stuart also forming part of the interview panel along with other Directors from Shield Safety. James made you feel settled and relaxed even before the interview process and this helped tremendously. At the end of this process, I was successfully appointed into the Operations Director role and I feel part of the Shield family already.
I believe that the time, effort, dedication, and robustness of the approach by Douglas Stuart helped Shield Safety appoint the right individual for the role as they were looking at behaviours which met Shield Safety's expectations and also someone who was the right fit. The overall approach from start to finish far exceeded my expectations of the interview process."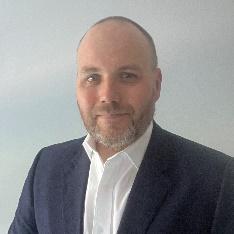 Pete Townsend, Lead Business Development Manager - EMEA
"Douglas Stuart Ltd. contacted me in 2022 and proposed an opportunity to join Spirax Sarco Engineering PLC.
Although my CV/profile wasn't updated Steve had gathered from a mutual connection that I had the experience the business desired. I had been responsible for the development of digital monitoring services at ERIKS and built a business that generates substantial revenue, spin off sales, internal efficiencies and increased customer retention from the ground up.
Throughout the assessment stage Steve explored my behavioural competence and my ability to manage diverse and remote teams. He also provided constructive feedback which really helped me understand my strengths and development areas as I approached the final stage interviews.
I found Douglas Stuart Ltd. to be attentive and personable. The experience far outweighed my expectations of a search consultancy, and I am very happy with the outcome."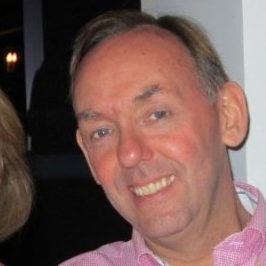 Graham Bradbury, VP EMEA & APAC at Parker Hannifin
Parker Hannifin is a global coalescing, filtration and separation solution provider. Committed to delivering innovation through the application of technology, Parker Hannifin collaborates with its customers to help them realize improved plant availability, reduced environmental impact and enhanced bottom line performance.
With 140 years of history, over 800 people and a presence in more than 73 countries, Parker Hannifin works with customers in the environmental, process, energy, marine and aviation industries.
"James and I were first introduced via our Head Office in the US. After successfully delivering several search assignments for them it made sense to extend the service provision to include my EMEA business unit. James and his team have now recruited a variety of different level and different discipline roles for me in the UK and Germany.
Delivery quality has been exceptionally high and we've significantly increased awareness within our target talent markets because of their recommendations on sourcing strategy. However, what sets them apart is their integrity. I can trust James and his team to carry out confidential assignments on my behalf and I know that they will always represent Parker Hannifin in a professional fashion."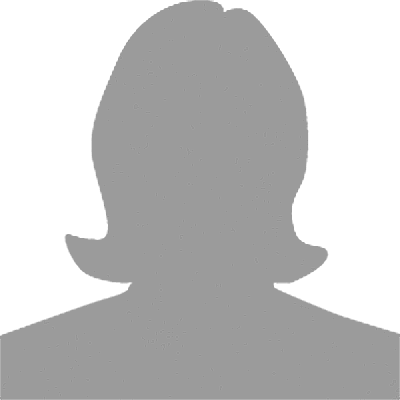 Yvonne Jowett-Reid, Global Head of Safety, Terminals & Logistics at A. P. Moller Maersk
Maersk is an integrated transport & logistics company with multiple brands and is a global leader in container shipping and ports. Maersk employs roughly 76,000 employees across operations in 130 countries.
"I've worked closely with the team at Douglas Stuart for many years now and most recently I hired them to help me recruit a Senior Health and Safety Business Partner in the Netherlands. It was a particularly challenging brief because the role straddles the interests of the Maersk Corporate Safety & Resilience team and those of APM Terminals which necessitates an especially rare combination of skills. Despite this, the team at Douglas Stuart were able to shortlist four strong candidates and provided a wealth of market intelligence and compensation and benefits detail.
Ultimately, we decided against hiring a new colleague and promoted someone internally. However, the additional insights from Douglas Stuart provided an invaluable cross-check with the external market and helped us to sharpen our package and pay structures.
I would wholeheartedly recommend the team at Douglas Stuart as they provide valuable, impartial and candid advice."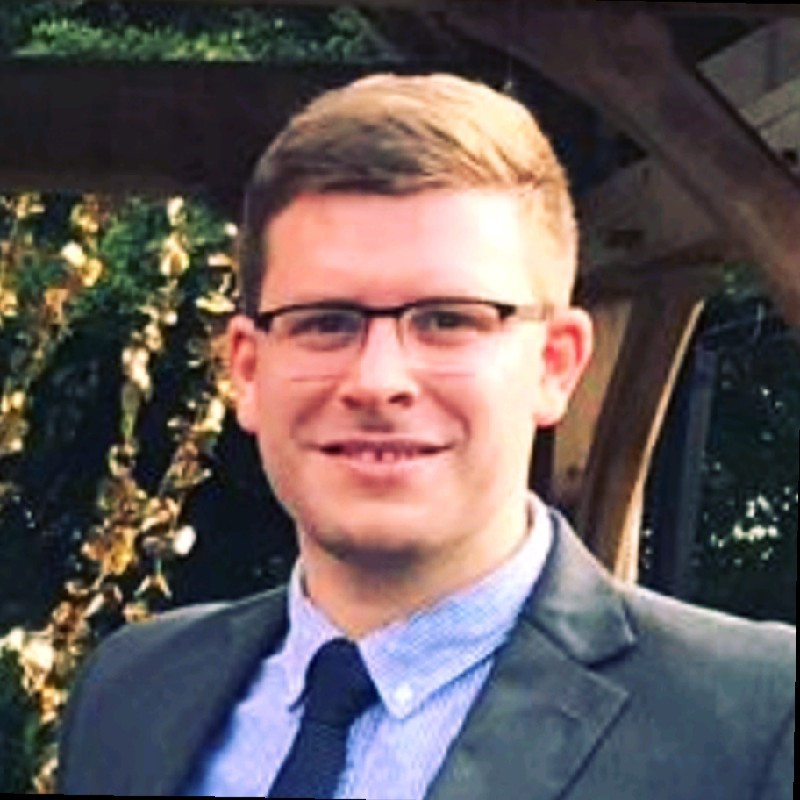 Joe Harris, Executive Recruitment Specialist at Serco Group
Serco Group plc employs over 50,000 people and operates internationally across four geographies: UK & Europe, North America, Asia Pacific and the Middle East and across five sectors: Defence, Justice & Immigration, Transport, Health and Citizen Services.
"We contacted Douglas Stuart Ltd. to find us a new HSE Director for our Justice & Immigration sector after an introduction from our Group HR Director. Our whole experience with the Douglas Stuart team has been fantastic. They understood the brief, took time to speak with key stakeholders and bought into our values and leadership essentials needed for the role.
The number of engaged candidates and insight was valuable in such a niche area of our business and the calibre of the final shortlist met the brief. Once we got to final interview stage, we had three strong candidate profiles and all could have been hired into the role.
I would have no hesitation in recommending Douglas Stuart and will continue to partner with them for future requirements across Serco."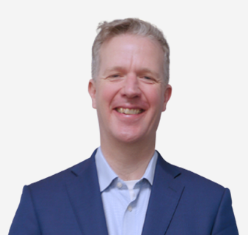 Luke Miller, Head of UK Advisory at Steer
Working across cities, infrastructure and transport, Steer is a global consultancy that combines commercial, economic, technical and planning expertise to find powerful answers to our clients' complex questions.
"We challenged Douglas Stuart to help us expand our team in Manchester with a challenging brief, and they were very effective in generating a number of very interesting and exciting candidates, and ended up with two successful appointments. We found James and the team at Douglas Stuart to be responsive and helpful and their methodical approach supported us in an efficient way."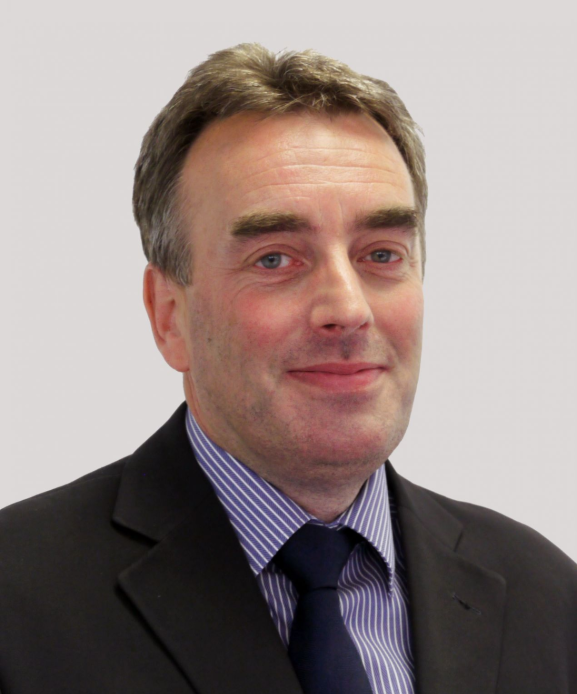 Simon Pringle, Founding Director, Steer Economic Development
Part of Steer Group, Steer-ED are a specialist consultancy focused on characterising and realising the economic potential of places, sectors, and markets. The business helps clients by thinking creatively about the factors that drive competitiveness, these including People and Skills, Infrastructures (both hard and soft), Enterprise, Knowledge and Ideas. Steer-ED designs, appraises, implements and evaluates public and private policy interventions relating to these factors.
"We engaged Douglas Stuart after a recommendation from our HR Manager who had successfully partnered with them on several assignments for Steer Group. What set the Douglas Stuart team apart from previous search firms we had worked with was their commitment to getting 'under the skin' of what we do as a business and how we do it. Not only did they understand the mix of skills and competencies which are key to our work success, but they also communicated effectively our business proposition to potential candidates.

Read more

The level of candidate interest generated was very impressive, especially so given a tight and competitive candidate marketplace.
The calibre of their candidate shortlist for both Senior and Principal Consultants met our expectations, and we are now integrating a new member of staff who they identified for us.

We would have no hesitation in recommending Douglas Stuart, and are intending to work with them again in the New Year"

Read less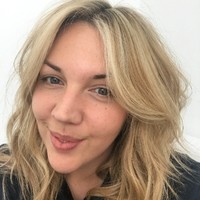 Chantell Kimpson, Capture Director, Serco Group

Serco is a FTSE top 250 public services company managing over 500 contracts worldwide. Employing over 50,000 people, they operate internationally across four geographies: UK & Europe, North America, Asia Pacific and the Middle East and across five sectors: Defence, Justice & Immigration, Transport, Health and Citizen Services.
"The advice given by James was by far the best I have received during a search process. His advice was fair, objective and very well-informed due to his understanding of my future employer's needs. Exceptional in terms of research, knowledge and ability to understand my experience in relation to the new post.
Head and shoulders above any agency I have worked with previously. From my very first engagement with Douglas Stuart, I have been continually impressed. Outstanding at what they do, always professional and great to work with."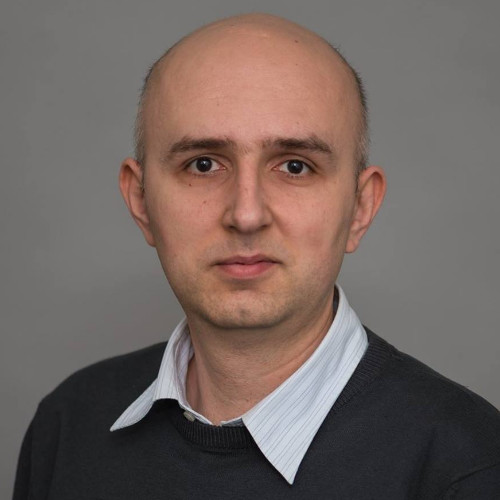 Vitaliy Sechenyh, Senior Research Engineer at Spirax Sarco
Spirax-Sarco Engineering is a FTSE 250 multi-national industrial engineering group, headquartered in Cheltenham, England, and world leader in steam technology.
"Ed Sturdy of Douglas Stuart Ltd. approached me in November 2021, his email was well worded and to the point. He immediately captured my interest in the role, it was clear he understood his clients' requirements and had researched my profile to make a link with the required competencies of the role. Following my calls with Ed I was given ample time to consider the opportunity before making my decision to apply for the role with Spirax Sarco Engineering PLC.
Steven Pearson from Douglas Stuart Ltd. conducted the first-round interview, again I felt he understood the clients' requirements and delved deeper into my behavioural competencies in a relaxed and professional style of interviewing. Post this interview Steve made it a priority to give me comprehensive feedback, highlighting his perception of both my strengths and areas of development.
Read more
I found the whole recruitment process to be enjoyable. I was kept well informed on the interview process, timescales and I received timely feedback at all stages. Steve & Ed also took time to help me in preparing for final stage interviews. The offer I received was also as expected, which is reassuring, as they had early open conversations with Spirax Sarco Engineering PLC about my salary expectations.
I look forward to moving out of academia and joining Spirax Sarco Engineering PLC in Cheltenham. I would have no hesitation in recommending the services of Douglas Stuart Ltd to colleagues."
Read less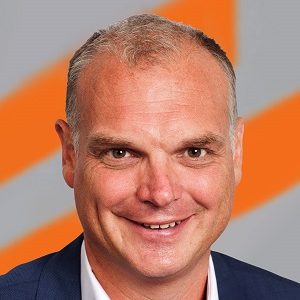 Igor van den Essen, Regional Managing Director – Africa & Europe at APM Terminals (an A.P. Moller Maersk company)
Maersk is an integrated transport & logistics company with multiple brands and is a global leader in container shipping and ports. Maersk employs roughly 76,000 employees across operations in 130 countries.
"I first hired James and his team to help establish a global recruitment function for Maersk Oil in our head office in Copenhagen. To make sure that we hit our resourcing targets whilst implementing this new recruitment infrastructure, James' team continued to headhunt senior talent for our business-critical disciplines.
With his expert knowledge of recruitment best-practice across a variety of sectors, James supported the design of an optimal org chart for recruitment complete with detailed role descriptions and realistic performance metrics.
Read more
He and his team also worked with our in-country HR teams to significantly streamline our Preferred Supplier List as well as bringing all agencies onto a single, consistent Service Level Agreement which resulted in significant savings in external spend while we built our own direct-sourcing capability.
Other notable successes include the design and delivery of competency-based assessment training to our business leaders, the initiation of a global subsurface recruiter forum and the formation of a much closer working relationship between our Marketing Communications and Recruitment teams. These ideas were introduced during a period of significant change in Maersk Oil. Without James' energy and the change management expertise of his team we would not have been able to achieve so much.
Because of this successful engagement, I asked James to provide interim in-house resourcing support to my team at Damco in The Netherlands. We were facing a significant spike in open vacancies due to the expansion of our IT and Business Development teams. I was once again impressed by the proactivity, professionalism and flexibility of the support provided."
Read less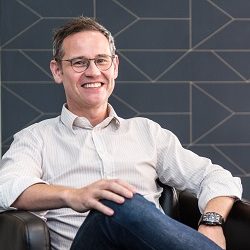 Mark Flanagan, Chief Executive Officer of Shield Safety Group
Shield Safety Group is the UK's leading provider of Food Safety, Fire Safety and Health & Safety software and services the retail, leisure and hospitality sectors. Having established an extremely strong foundation, they have ambitious growth plans for the next 3 years which include doubling headcount to 200+, globalising their software service offerings and achieving a 50% increase in revenue year-on-year.
"I've brought in Douglas Stuart to provide expert advice on what we should be doing from a recruitment and talent management perspective to realise our goals including succession planning for my Board. The insight that James and his team have provided has been excellent. It turns out that we've been doing a lot of things really well but there are some fundamentals that have been missed or need improving. So, Douglas Stuart are now working with our HR team on the phased introduction of a variety of different things;

Read more
• Intelligence gathering to help fine-tune our attraction strategy and rewards scheme
• Our own in-house resourcing team
• Preferred Supplier List coupled to a standardised Service Agreement
• Fit-for-purpose Application Management System
• Competency Framework linked to our core values
• A range of assessment tools and templates for hiring and performance management
• Competency Based Interview training for all of our Hiring Managers
• A Rising Stars programme to identify and motivate our high-potentials
Whilst all this has been going on we've been able to continue hiring through the 2 interim recruiters Douglas Stuart have provided, who have already helped us to improve our time-to-hire by 4 weeks and our cost-per-hire by 25%.
What's really impressed us so far is the way that James makes sure he regularly updates us on progress and carefully monitors the added value of these initiatives against our original objectives. It gives me confidence that they are so passionate about recruiting and retaining the best people for our company."
Read less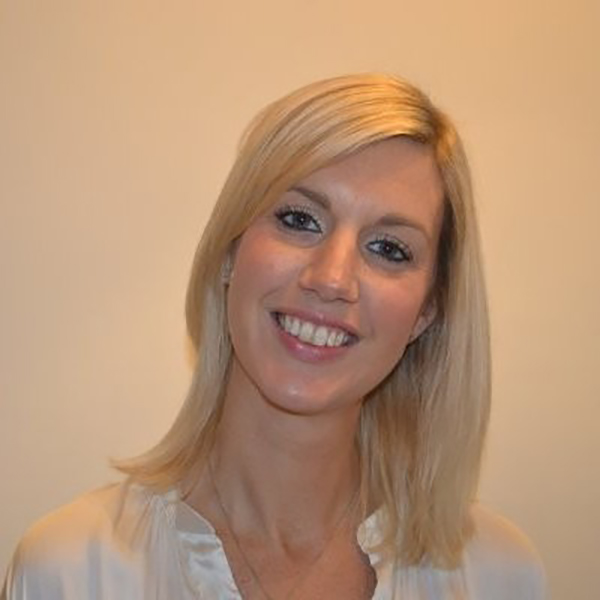 Caroline Ellis, Group Recruitment Manager at Spirax-Sarco Engineering

Spirax-Sarco Engineering is a FTSE 250 multi-national industrial engineering group, headquartered in Cheltenham, England, and world leader in steam technology.
"We asked the team at Douglas Stuart to review our Global Graduate Development Programme as part of our ongoing commitment to diversity and inclusion in all our recruitment and assessment activities.
Eliminating bias in our application process is a priority for us – we want to make sure we are reaching the best STEM graduates, regardless of ethnicity, gender or background. And that means continually assessing our own processes.
Read more
James and Eilidh from Douglas Stuart scrutinised our application questions, the style and use of language, and 'proofed' them from a bias and diversity perspective. They offered us valuable insight into what we're already doing well and the tweaks we need to make. They were very knowledgeable about D&I best practice in recruitment and made several recommendations on assessment design and D&I sensitive decision-making. It's been a really valuable exercise."
Read less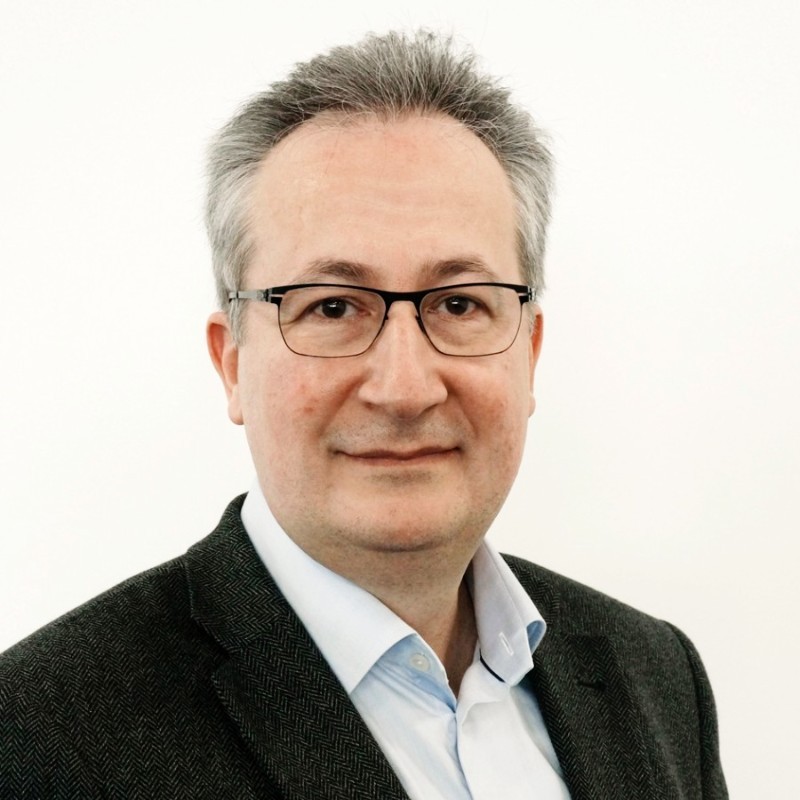 Eugenio F. da Silva Neto, Head of Digital Solutions & Transformation
"I was first contacted by Steven Pearson, Senior Consultant at Douglas Stuart Ltd. During our initial conversation, which was exploratory in nature, the Senior Consultant was open and straightforward. Following our first contact, I felt curious about the opportunity and wanted to learn more.
Many of the Executive Search firms that I have dealt with previously did not offer me the chance to highlight my strengths during the initial engagement, nor did they provide me with a clear description of the role, including company, strategy, and challenges.
The feedback I received after my first interview with the Senior Consultant was spot on and valuable, and I was able to gauge it based on my own reflection. He was candid, fair, and insightful. Having access to the notes of the Senior Consultant regarding my performance during the first interview was helpful.
It was a pleasure to work with Steven, I appreciated his assistance throughout this process. In addition to offering valuable feedback, he motivated me to reflect on it. Throughout the entire hiring process with his client, he provided me with guidance and was responsive.
I was extremely happy with this recruitment process and hope to stay connected with the team at Douglas Stuart Ltd."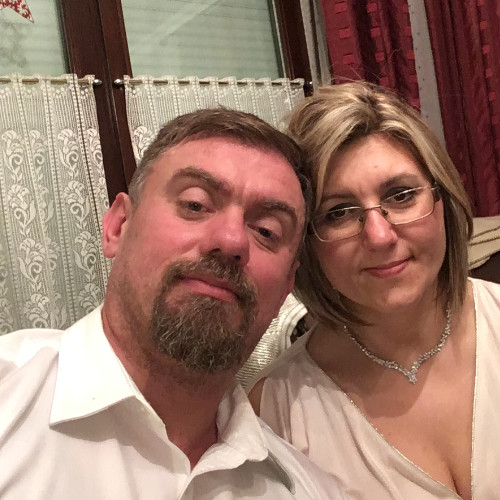 Thierry Etienne, Health Safety & Environment and Dangerous Goods Manager at FedEx
FedEx is an American multinational conglomerate and one of the largest logistics companies in the world. They offer land, air, and sea freight shipping and employ over 650,000 people.
"I was originally approached by Steve at Douglas Stuart Ltd with an opportunity to join FedEx Express International in Belgium. Steve approached me with exemplary professionalism, market knowledge and energy devoted to the recruitment process.
After attending a series of interviews, I was offered a 6-month contract which was negotiated, agreed and captured in an explicit contract by Douglas Stuart Ltd. The detail in the contract and the outlined onboarding process gave me the confidence this British agency had extensive global experience and could be relied upon at a time of need, even with the apparent physical distance between ourselves.
Read more
As I approach the end of my 6-month contract, I can confirm that I have been paid on time every month, my tax has been correctly accounted for and my communication with Steve, and FedEx has been regular and meaningful. I really found the feedback loops to be beneficial, this professional agency is always looking to open doors and improve service & customer experience. Furthermore, they have informed me of an additional 6 month contract extension well in advance, which has put my mind at ease as I continue to deliver my agenda at the FedEx Liège Hub.
Thank you Douglas Stuart Ltd for all who have supported, guided and assisted me in this current assignment, particularly Steve Pearson."
Read less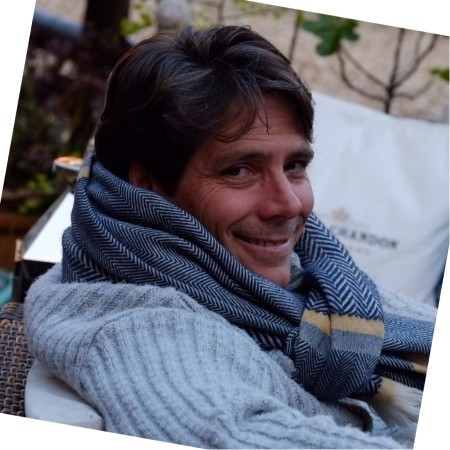 Craig Wrigley, Digital Manufacturing Systems Engineer, Spirax Sarco Engineering
"I was approached by Steven to discuss an exciting opportunity to join a FTSE 100 British engineering company who were about to kick off a 6 month Product Data Management (PDM) pilot project. He had clearly done his research on my experience and interests as the role was very focused around AR/VR, Digital Transformation, Digital Twin and Smart Factory. His support throughout the interview stages made me feel comfortable and well prepared and the rigour of onboarding reassured me this agency knew what they were doing."
Read more
"Although I joined the business during the height of COVID-19 and the global lockdown I felt reassured by Steve and the Douglas Stuart team I was being well looked after, and 9 months on I still feel the same. Payments are made on time every week, I'm kept up to date with changes and Steve regularly calls to provide feedback and discuss market changes.
I'd be happy to recommend Douglas Stuart Ltd to my connections in the contracting markets and would have no hesitation in working for them again in the future."
Read less