Testimonials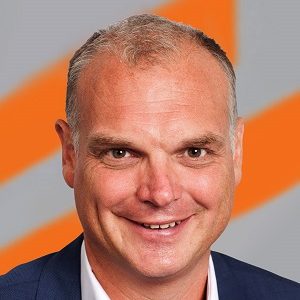 Igor van den Essen, Vice President of Human Resources and Labor Relations at APM Terminals
The Maersk Group is an integrated transport & logistics company with multiple brands and is a global leader in container shipping and ports. Including a stand-alone Energy division, the Maersk Group employs roughly 88,000 employees across operations in 130 countries.
I first hired James and his team to help establish a global recruitment function for Maersk Oil in our head office in Copenhagen. To make sure that we hit our resourcing targets whilst implementing this new recruitment infrastructure, James' team continued to headhunt senior talent for our business-critical disciplines.
With his expert knowledge of recruitment best-practice across a variety of sectors, James supported the design of an optimal org chart for recruitment complete with detailed role descriptions and realistic performance metrics.
Read more
He and his team also worked with our in-country HR teams to significantly streamline our Preferred Supplier List as well as bringing all agencies onto a single, consistent Service Level Agreement which resulted in significant savings in external spend while we built our own direct-sourcing capability.
Other notable successes include the design and delivery of competency-based assessment training to our business leaders, the initiation of a global subsurface recruiter forum and the formation of a much closer working relationship between our Marketing Communications and Recruitment teams. These ideas were introduced during a period of significant change in Maersk Oil. Without James' energy and the change management expertise of his team we would not have been able to achieve so much.
Because of this successful engagement, I asked James to provide interim in-house resourcing support to my team at Damco in The Netherlands. We were facing a significant spike in open vacancies due to the expansion of our IT and Business Development teams. I was once again impressed by the proactivity, professionalism and flexibility of the support provided.
Read less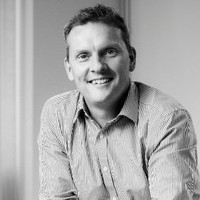 Trevor Budd, Sales & Marketing Director at Tonik Energy
Tonik Energy is a renewable energy company that wants to do more than simply supply clean, affordable gas and electricity. By accelerating the uptake of microgeneration and in-home battery storage, we plan to halve our customer's bills by 2022, putting the consumer in control of how they generate, store and use energy.
"We worked with Douglas Stuart to source a Customer Engagement Manager - a key hire for us at Tonik Energy. We needed someone to make an immediate impact in our fast paced and innovative business. With their specialist knowledge and network in the clean energy sector, the team at Douglas Stuart identified a number of talented candidates which led to a successful appointment. We have been delighted with their high level of professionalism and expertise."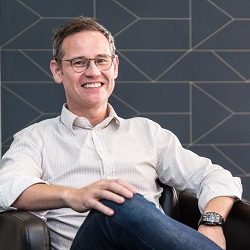 Mark Flanagan, Managing Director of Shield Safety Group
Shield Safety Group is the UK's leading provider of Food Safety, Fire Safety and Health & Safety software and services the retail, leisure and hospitality sectors. Having established an extremely strong foundation, they have ambitious growth plans for the next 3 years which include doubling headcount to 200+, globalising their software service offerings and achieving a 50% increase in revenue year-on-year.
"I've brought in Douglas Stuart to provide expert advice on what we should be doing from a recruitment and talent management perspective to realise our goals including succession planning for my Board. The insight that James and his team have provided has been excellent. It turns out that we've been doing a lot of things really well but there are some fundamentals that have been missed or need improving. So, Douglas Stuart are now working with our HR team on the phased introduction of a variety of different things;

Read more
• Intelligence gathering to help fine-tune our attraction strategy and rewards scheme
• Our own in-house resourcing team
• Preferred Supplier List coupled to a standardised Service Agreement
• Fit-for-purpose Application Management System
• Competency Framework linked to our core values
• A range of assessment tools and templates for hiring and performance management
• Competency Based Interview training for all of our Hiring Managers
• A Rising Stars programme to identify and motivate our high-potentials
Whilst all this has been going on we've been able to continue hiring through the 2 interim recruiters Douglas Stewart have provided, who have already helped us to improve our time-to-hire by 4 weeks and our cost-per-hire by 25%.
What's really impressed us so far is the way that James makes sure he regularly updates us on progress and carefully monitors the added value of these initiatives against our original objectives. It gives me confidence that they are so passionate about recruiting and retaining the best people for our company."
Read less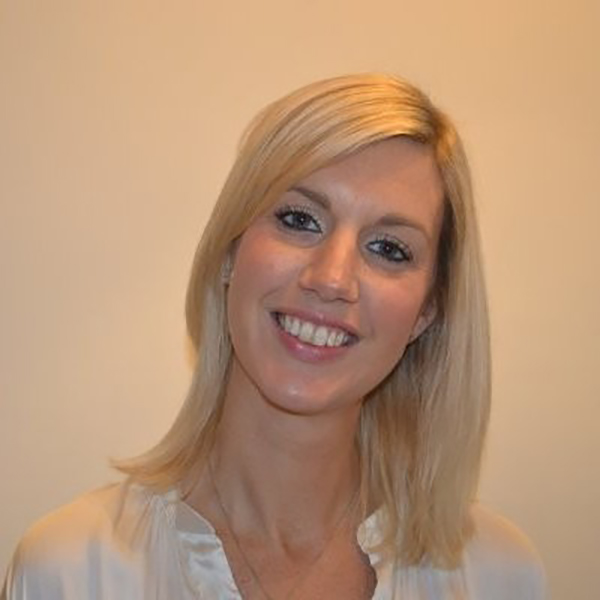 Caroline Ellis, Group Recruitment Manager at Spirax-Sarco Engineering Plc.

Spirax-Sarco Engineering is a FTSE 250 multi-national industrial engineering group, headquartered in Cheltenham, England, and world leader in steam technology.
"We asked the team at Douglas Stuart to review our Global Graduate Development Programme as part of our ongoing commitment to diversity and inclusion in all our recruitment and assessment activities.
Eliminating bias in our application process is a priority for us – we want to make sure we are reaching the best STEM graduates, regardless of ethnicity, gender or background. And that means continually assessing our own processes.
James and Eilidh from Douglas Stuart scrutinised our application questions, the style and use of language, and 'proofed' them from a bias and diversity perspective. They offered us valuable insight into what we're already doing well and the tweaks we need to make. They were very knowledgeable about D&I best practice in recruitment and made several recommendations on assessment design and D&I sensitive decision-making. It's been a really valuable exercise."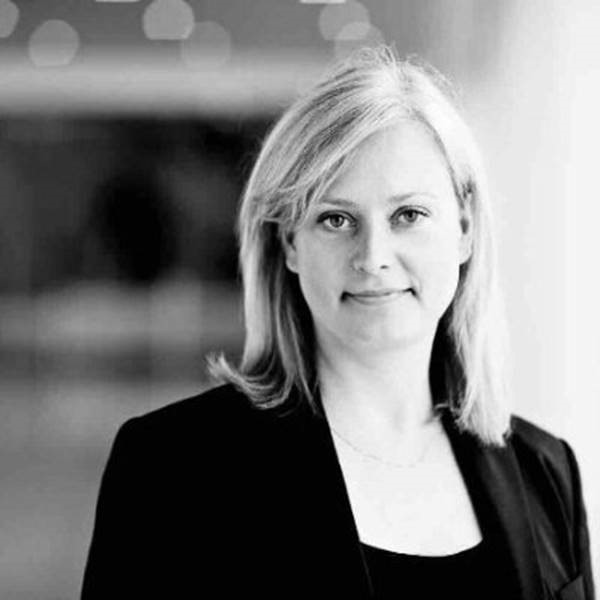 Nicole Raccanello, Head of Recruitment, Copenhagen HQ at Maersk Oil
As part of the A.P.Moller - Maersk Group, Maersk Oil is an international oil and gas company with operated production of over 500,000 barrels of oil equivalent per day. Their production comes from Denmark, U.K., Qatar, Kazakhstan, the US Gulf of Mexico and Algeria.
"James and I worked together on a number of talent mapping projects. I found James to be a great sparring partner, professional, upfront and honest in his approach. With James the work was done professionally and James was valued as a trusted partner."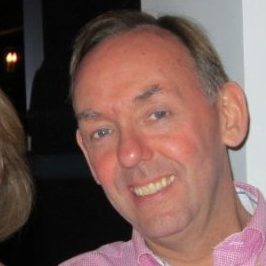 Graham Bradbury, VP EMEA & APAC at PECOFacet
PECOFacet is a global coalescing, filtration and separation solution provider. Committed to delivering innovation through the application of technology, PECOFacet collaborates with its customers to help them realize improved plant availability, reduced environmental impact and enhanced bottom line performance.
With 140 years of history, over 800 people and a presence in more than 73 countries, PECOFacet works with customers in the environmental, process, energy, marine and aviation industries.
James and I were first introduced via our Head Office in the US. After successfully delivering several search assignments for them it made sense to extend the service provision to include my EMEA business unit. James and his team have now recruited a variety of different level and different discipline roles for me in the UK and Germany.
Delivery quality has been exceptionally high and we've significantly increased awareness within our target talent markets because of their recommendations on sourcing strategy. However, what sets them apart is their integrity. I can trust James and his team to carry out confidential assignments on my behalf and I know that they will always represent PECOFacet in a professional fashion.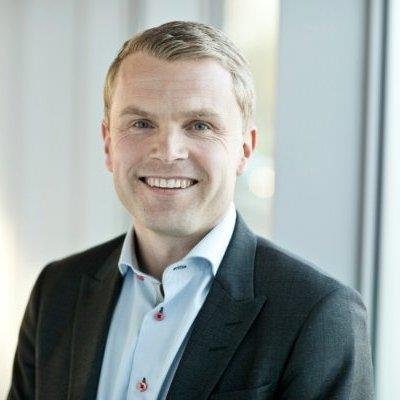 Christer Hansen, Head of Talent Management - IMEA and Global Talent Acquisition Lead at DAMCO
The Maersk Group is an integrated transport & logistics company with multiple brands and is a global leader in container shipping and ports. Including a stand-alone Energy division, the Maersk Group employs roughly 88.000 employees across operations in 130 countries.
"I have known James since 2011 and have thoroughly enjoyed working with him on a wide variety of talent acquisition projects including confidential talent mapping exercises, executive search assignments, and recruitment process optimisation. James has also acted as an external and trusted advisor to Maersk Oil on the evolution of our global recruitment function from reactive requisition delivery to proactive talent acquisition.
On the most recent engagement with Maersk Oil, James provided invaluable input into defining the core objectives of the proactive talent acquisition initiative and helped us to create a roadmap and project plan before helping with the design and implementation of the constituent parts of this change programme.
Read more
He designed and facilitated a number of stimulating workshops to draw out the expertise and insight of my team and provided us with an external perspective on best-practice as well as valuable intelligence on our target talent pools.
James is a true professional with a wealth of experience and knowledge, who always goes beyond the immediate outcomes and is able to provide a consultative, results driven service that sets him apart from competitors.
Read less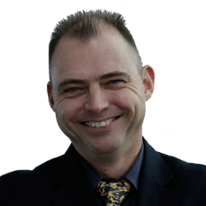 Marc Roos, HR Director at Guinea Aluminium Company
Guinea Alumina Corporation ("GAC"), part of 'EGA' is a strategic bauxite mine and alumina refinery development project in West Africa; and is currently developing an alumina refinery in the UAE - the country's first such installation.
"I have known and worked with James for over 15 years. In all this time I have always appreciated his drive, get-it-done attitude and capacity for innovative yet practical solutions to a variety of challenges in the HR space. I look forward to a continuing positive association as the increased international dynamic complexity of our industry asserts itself."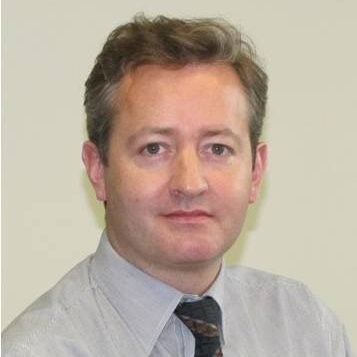 Garry Mahoney, Technical Authority at BP, North Sea Region
BP is one of the world's leading integrated oil and gas companies. They provide customers with fuel for transportation, energy for heat and light, lubricants to keep engines moving, and the petrochemicals products used to make everyday items as diverse as paints, clothes and packaging. BP discovers, develops and delivers oil and gas across the globe.
"In 2009, while a senior manager in the ENI/Saipem group I was referred to James Usher as someone with a refreshing angle to executive search and talent development. He turned out to be very helpful in testing my career aspirations and linking opportunities with credible candidates. James has a solid network in the oil and gas sector and his straightforward business approach, coupled with deep people-development insight is effective. I have remained in contact through a number of senior industry roles since 2009 and would highly recommend the services of Douglas Stuart."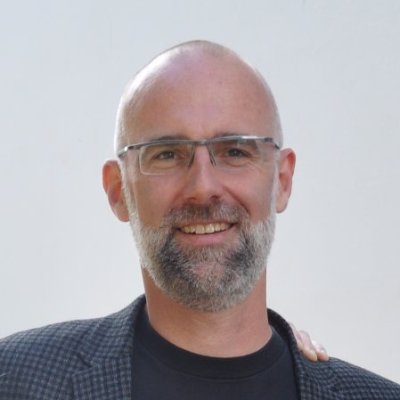 Vincent Lawless, Director/Senior Project Manager, Maersk Oil
Maersk Oil is an international oil and gas company with operated production of over 500,000 barrels of oil equivalent per day. Their production comes from Denmark, the UK, Qatar, Kazakhstan, the US Gulf of Mexico and Algeria. Exploration and development activities are on-going in Angola, Norway, Kenya, Ethiopia, Greenland, Brazil, Kurdistan Region of Iraq and in the producing countries.
"James is an exceptional recruiter. I was approached by James for a role I would not have normally considered, which came to be a very worthwhile career move. James manages to read the value in people not necessarily evident in their resume, demonstrating a broad sector knowledge. His involvement is professional, personal and he cares about his work to an extent I have not seen with other recruiters. The follow up I received was also exemplary, with contact still maintained years after our first conversation. Whether I am an employer or employee I would not hesitate to utilize James' abilities."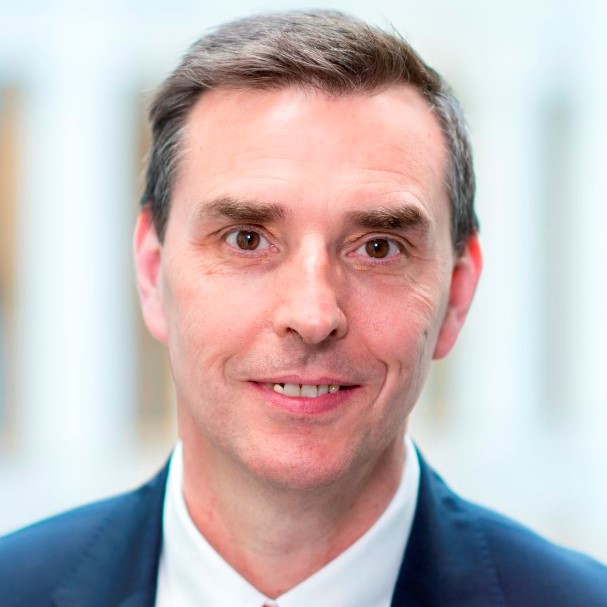 Kevin Furniss, VP Health, Safety, Environment and Sustainability at APM Terminals
The Maersk Group is an integrated transport & logistics company with multiple brands and is a global leader in container shipping and ports. Including a stand-alone Energy division, the Maersk Group employs roughly 88,000 employees across operations in 130 countries.
"Following a recommendation from a trusted colleague, I engaged Douglas Stuart to conduct a global search for a Head of HSSE Operations. Given the broad range of operating environments and extremely complex stakeholder landscape finding someone to fit the brief was never going to be easy. The team at Douglas Stuart approached the exercise with vigour and helped us distill the objectives of the role into a meaningful list of priority competencies. Finding someone with a wealth of HSSE experience in culturally diverse settings, as well as the sales skills to influence behavioural change was tough. It took longer than anticipated but the guys at Douglas Stuart demonstrated real perseverance. We were provided with regular and honest updates and I had every confidence we'd find what we were looking for. We have, and Ruth is already making a real difference. I'm glad I had the opportunity to work with Douglas Stuart and my colleagues in HR are now looking to work with them on assessor training and interviewing skills."