Testimonials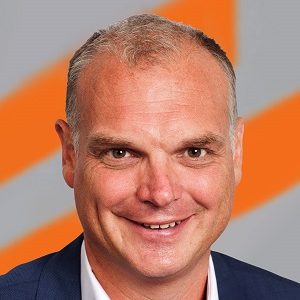 Igor van den Essen, Head of Terminals - Europe at APM Terminals (a Maersk company)
Maersk is an integrated transport & logistics company with multiple brands and is a global leader in container shipping and ports. Maersk employs roughly 76,000 employees across operations in 130 countries.
I first hired James and his team to help establish a global recruitment function for Maersk Oil in our head office in Copenhagen. To make sure that we hit our resourcing targets whilst implementing this new recruitment infrastructure, James' team continued to headhunt senior talent for our business-critical disciplines.
With his expert knowledge of recruitment best-practice across a variety of sectors, James supported the design of an optimal org chart for recruitment complete with detailed role descriptions and realistic performance metrics.
Read more
He and his team also worked with our in-country HR teams to significantly streamline our Preferred Supplier List as well as bringing all agencies onto a single, consistent Service Level Agreement which resulted in significant savings in external spend while we built our own direct-sourcing capability.
Other notable successes include the design and delivery of competency-based assessment training to our business leaders, the initiation of a global subsurface recruiter forum and the formation of a much closer working relationship between our Marketing Communications and Recruitment teams. These ideas were introduced during a period of significant change in Maersk Oil. Without James' energy and the change management expertise of his team we would not have been able to achieve so much.
Because of this successful engagement, I asked James to provide interim in-house resourcing support to my team at Damco in The Netherlands. We were facing a significant spike in open vacancies due to the expansion of our IT and Business Development teams. I was once again impressed by the proactivity, professionalism and flexibility of the support provided.
Read less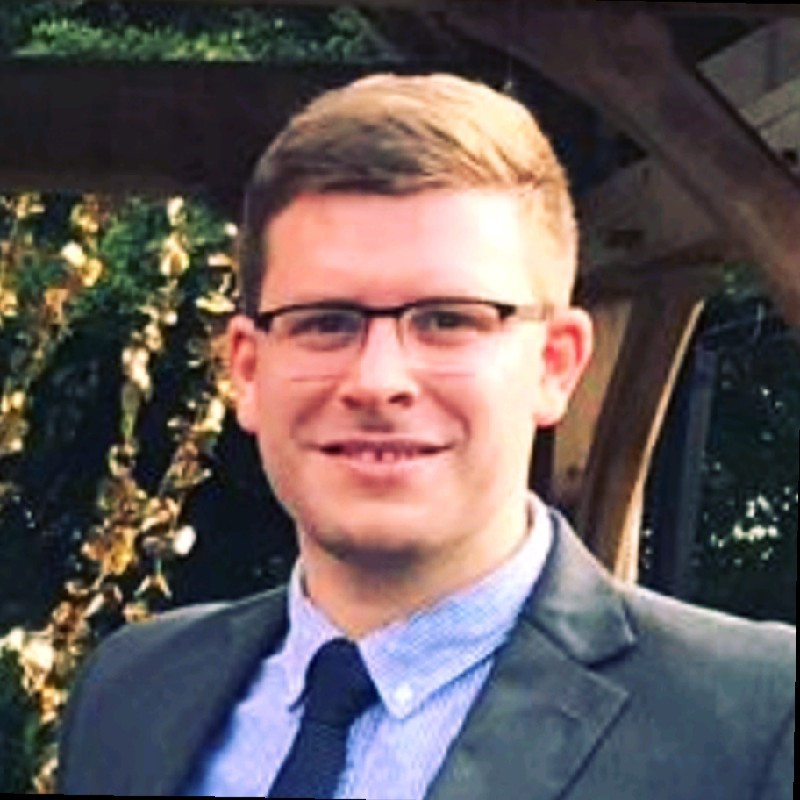 Joe Harris, Executive Recruitment Specialist at Serco Group plc
Serco Group plc employs over 50,000 people and operates internationally across four geographies: UK & Europe, North America, Asia Pacific and the Middle East and across five sectors: Defence, Justice & Immigration, Transport, Health and Citizen Services.
"We contacted Douglas Stuart Ltd. to find us a new HSE Director for our Justice & Immigration sector after an introduction from our Group HR Director. Our whole experience with the Douglas Stuart team has been fantastic. They understood the brief, took time to speak with key stakeholders and bought into our values and leadership essentials needed for the role.
The number of engaged candidates and insight was valuable in such a niche area of our business and the calibre of the final shortlist met the brief. Once we got to final interview stage, we had three strong candidate profiles and all could have been hired into the role.
I would have no hesitation in recommending Douglas Stuart and will continue to partner with them for future requirements across Serco."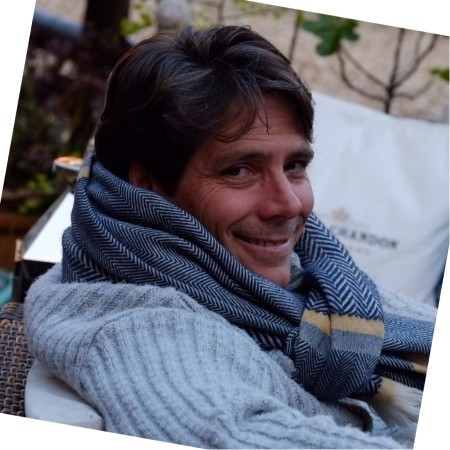 Craig Wrigley, Digital Manufacturing Systems Engineer, Spirax Sarco
"I was approached by Steven to discuss an exciting opportunity to join a FTSE 100 British engineering company who were about to kick off a 6 month Product Data Management (PDM) pilot project. He had clearly done his research on my experience and interests as the role was very focused around AR/VR, Digital Transformation, Digital Twin and Smart Factory. His support throughout the interview stages made me feel comfortable and well prepared and the rigour of onboarding reassured me this agency knew what they were doing."
Read more
"Although I joined the business during the height of COVID-19 and the global lockdown I felt reassured by Steve and the Douglas Stuart team I was being well looked after, and 9 months on I still feel the same. Payments are made on time every week, I'm kept up to date with changes and Steve regularly calls to provide feedback and discuss market changes.
I'd be happy to recommend Douglas Stuart Ltd to my connections in the contracting markets and would have no hesitation in working for them again in the future."
Read less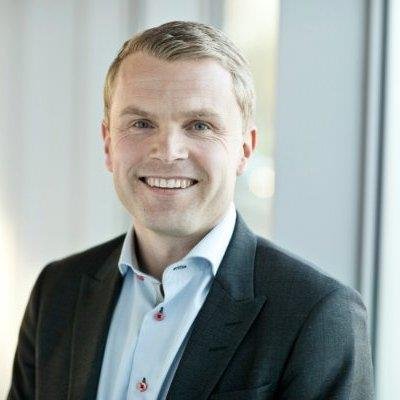 Christer Hansen, Global Talent Acquisition Lead at Damco (a Maersk company)
Maersk is an integrated transport & logistics company with multiple brands and is a global leader in container shipping and ports. Maersk employs roughly 76,000 employees across operations in 130 countries.
"I have known James since 2011 and have thoroughly enjoyed working with him on a wide variety of talent acquisition projects including confidential talent mapping exercises, executive search assignments, and recruitment process optimisation. James and his team acted as external and trusted advisors to Maersk Oil on the evolution of our global recruitment function from reactive requisition delivery to proactive talent acquisition.
Since then the team at Douglas Stuart has provided invaluable input into defining the core objectives of several proactive talent acquisition initiatives and helped with creating roadmaps and project plans before helping with the design and implementation of the constituent parts of these change programmes.
Read more
They have also designed and facilitated a number of stimulating workshops to draw out the expertise and insight of my team and provided us with an external perspective on best-practice as well as valuable intelligence on our target talent pools.
The team at Douglas Stuart are true professionals with a wealth of experience and knowledge. They always go beyond the immediate outcomes and are able to provide a consultative, results driven service that sets them apart from competitors.
Read less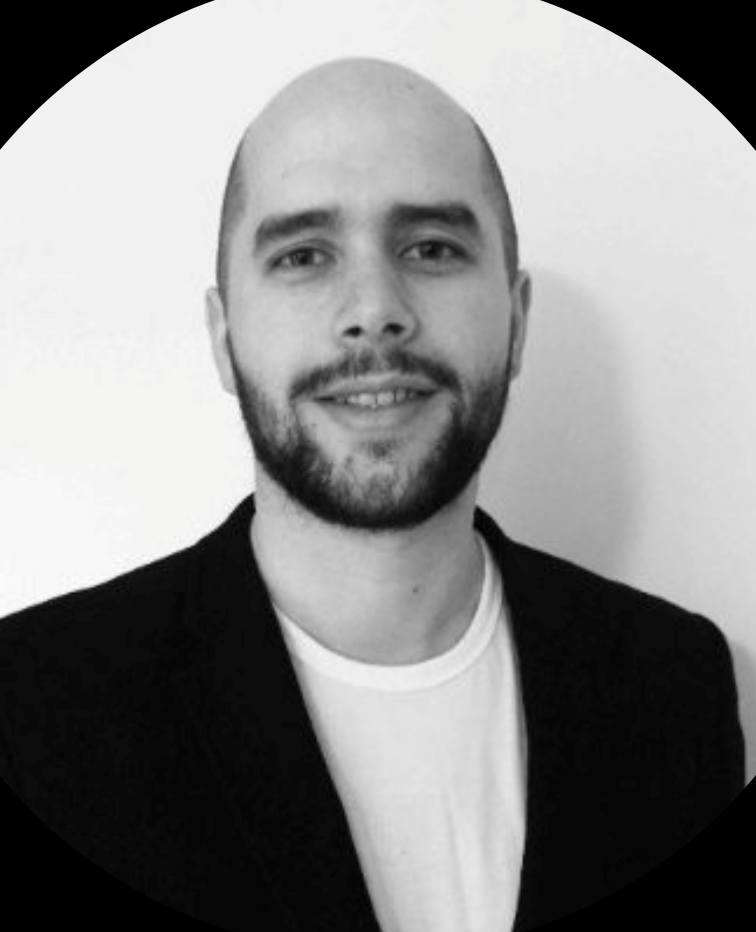 Tiago Costa, Central Operations Manager, Costa Coffee
Costa Coffee is a British coffeehouse chain which is a subsidiary of The Coca-Cola Company. They have 3,401 stores across 31 countries and 18,412 employees. The business has 2,121 UK restaurants, over 10,000 Costa Express vending facilities and a further 1,280 outlets overseas (460 in China)
"We engaged the team at Douglas Stuart Ltd. to help us source a Health, Safety and Environmental Manager. They supplied us with 3 great candidates within an agreed time frame and kept us fully updated on a regular basis. They understood the importance of the role and the type of person we needed to fit seamlessly into our business. This resulted in the hire of a highly skilled HSE Manager who is doing great job. The process was smooth and professional from the start to the end."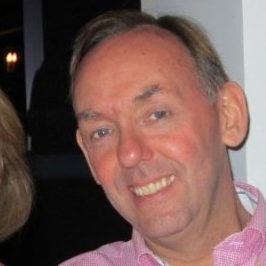 Graham Bradbury, VP EMEA & APAC at Parker Hannifin
Parker Hannifin is a global coalescing, filtration and separation solution provider. Committed to delivering innovation through the application of technology, Parker Hannifin collaborates with its customers to help them realize improved plant availability, reduced environmental impact and enhanced bottom line performance.
With 140 years of history, over 800 people and a presence in more than 73 countries, Parker Hannifin works with customers in the environmental, process, energy, marine and aviation industries.
James and I were first introduced via our Head Office in the US. After successfully delivering several search assignments for them it made sense to extend the service provision to include my EMEA business unit. James and his team have now recruited a variety of different level and different discipline roles for me in the UK and Germany.
Delivery quality has been exceptionally high and we've significantly increased awareness within our target talent markets because of their recommendations on sourcing strategy. However, what sets them apart is their integrity. I can trust James and his team to carry out confidential assignments on my behalf and I know that they will always represent Parker Hannifin in a professional fashion.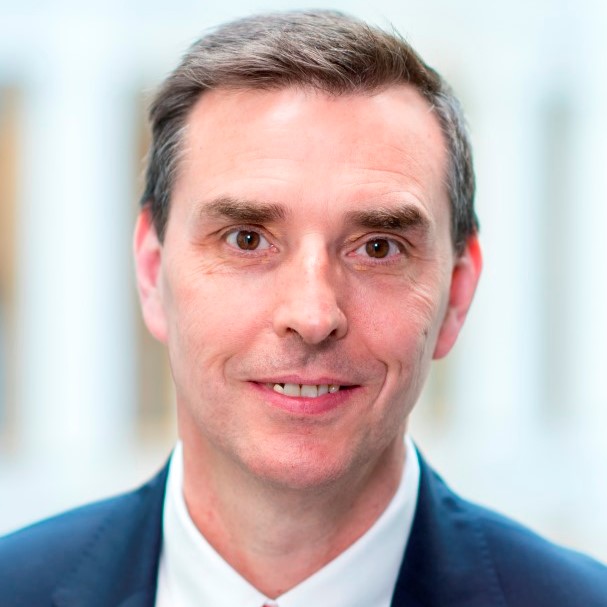 Kevin Furniss, Head of Corporate Safety at Maersk
Maersk is an integrated transport & logistics company with multiple brands and is a global leader in container shipping and ports. Maersk employs roughly 76,000 employees across operations in 130 countries.
"Douglas Stuart Ltd. has been working with Maersk for over 10 years on a variety of talent acquisition and retention programmes including a succession planning exercise for me in my last role as VP HSSES for APM Terminals.
Based on this long-standing relationship, I engaged Douglas Stuart to provide advice on the shape and size of a new Corporate Safety team and to recruit a team with complimentary skills and the right dynamic to realise our ambition of introducing a Safety Differently culture across all Maersk brands.
The team at Douglas Stuart approached the exercise with vigour and helped us distill our objectives into a meaningful org chart with a list of priority competencies for each role. Building the world's first Safety Differently Centre of Excellence was tough but the guys at Douglas Stuart demonstrated real perseverance. We were provided with regular and honest updates and I had every confidence we'd find what we were looking for. We have, and the team is already making a real difference across the different Maersk brands.
As a continuation of this activity, we're partnering with Douglas Stuart to run a series of workshops to harness and share the collective Safety Differently experience of the Safety Leaders we both know."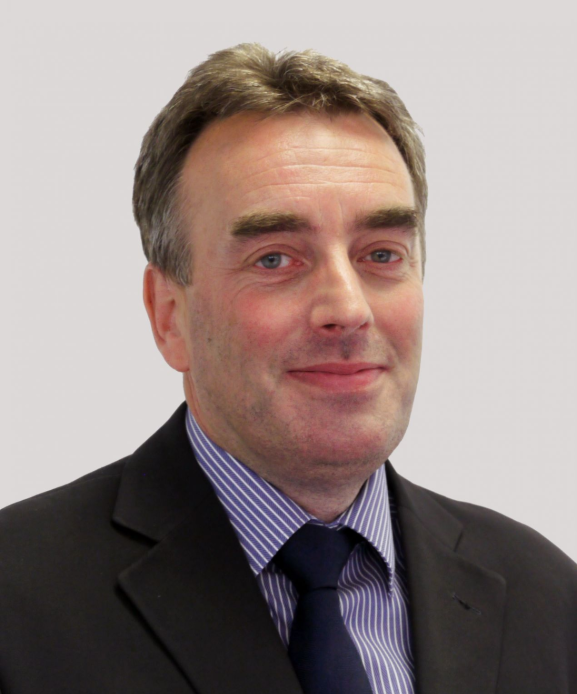 Simon Pringle, Founding Director, Steer Economic Development
Part of Steer Group, Steer-ED are a specialist consultancy focused on characterising and realising the economic potential of places, sectors, and markets. The business helps clients by thinking creatively about the factors that drive competitiveness, these including People and Skills, Infrastructures (both hard and soft), Enterprise, Knowledge and Ideas. Steer-ED designs, appraises, implements and evaluates public and private policy interventions relating to these factors.
"We engaged Douglas Stuart after a recommendation from our HR Manager who had successfully partnered with them on several assignments for Steer Group. What set the Douglas Stuart team apart from previous search firms we had worked with was their commitment to getting 'under the skin' of what we do as a business and how we do it. Not only did they understand the mix of skills and competencies which are key to our work success, but they also communicated effectively our business proposition to potential candidates. The level of candidate interest generated was very impressive, especially so given a tight and competitive candidate marketplace.
The calibre of their candidate shortlist for both Senior and Principal Consultants met our expectations, and we are now integrating a new member of staff who they identified for us. We would have no hesitation in recommending Douglas Stuart, and are intending to work with them again in the New Year"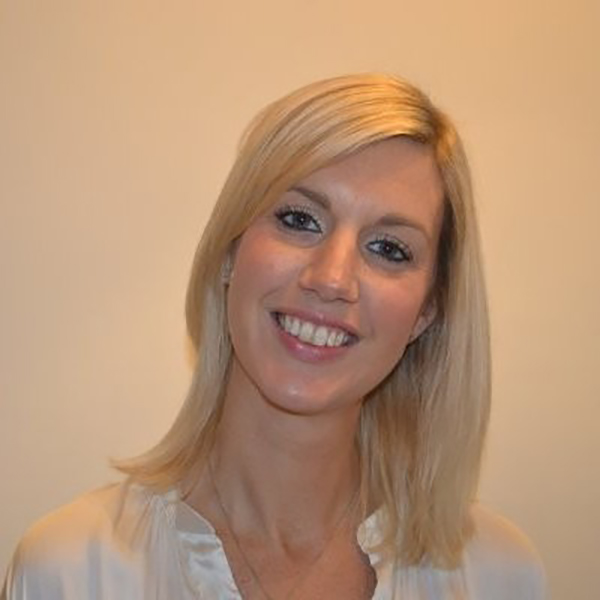 Caroline Ellis, Group Recruitment Manager at Spirax-Sarco Engineering Plc.

Spirax-Sarco Engineering is a FTSE 250 multi-national industrial engineering group, headquartered in Cheltenham, England, and world leader in steam technology.
"We asked the team at Douglas Stuart to review our Global Graduate Development Programme as part of our ongoing commitment to diversity and inclusion in all our recruitment and assessment activities.
Eliminating bias in our application process is a priority for us – we want to make sure we are reaching the best STEM graduates, regardless of ethnicity, gender or background. And that means continually assessing our own processes.
James and Eilidh from Douglas Stuart scrutinised our application questions, the style and use of language, and 'proofed' them from a bias and diversity perspective. They offered us valuable insight into what we're already doing well and the tweaks we need to make. They were very knowledgeable about D&I best practice in recruitment and made several recommendations on assessment design and D&I sensitive decision-making. It's been a really valuable exercise."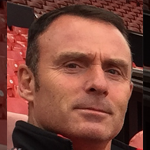 Steve Roscoe, HSE Director, Justice & Immigration, Serco UK & Europe

Serco is a FTSE top 250 public services company managing over 500 contracts worldwide. Employing over 50,000 people, they operate internationally across four geographies: UK & Europe, North America, Asia Pacific and the Middle East and across five sectors: Defence, Justice & Immigration, Transport, Health and Citizen Services.
"Whilst sat in my kitchen having breakfast prior to departing for work, I was approached by Douglas Stuart regarding the role I now have. In very simple terms, Douglas Stuart opened Pandora's box and from where I was, in an organisation with the usual challenges and angst's relating to a senior management position, I now have a position with much greater challenges and similar angst's, in an organisation that, whilst demanding, is exceptionally driven, inspiring and led by similarly minded personnel who are passionate and supportive about their business and their people.
Douglas Stuart have proven themselves to be exceptional in matching the skills of the individual against the needs of the employer and I can honestly say I have never felt more comfortable in my new role and enjoying my work for a long time.
Whilst COVID-19 has been a negative impact on so many and in so many ways, Douglas Stuart were mindful and what could have been a stressful journey, proved to be smooth, completely engaging throughout and dare I say an enjoyable experience."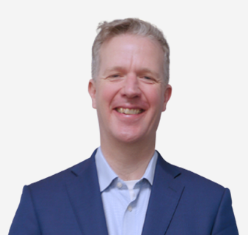 Luke Miller, Head of UK Advisory at Steer
Working across cities, infrastructure and transport, Steer is a global consultancy that combines commercial, economic, technical and planning expertise to find powerful answers to our clients' complex questions.
"We challenged Douglas Stuart to help us expand our team in Manchester with a challenging brief, and they were very effective in generating a number of very interesting and exciting candidates, and ended up with two successful appointments. We found James and the team at Douglas Stuart to be responsive and helpful and their methodical approach supported us in an efficient way."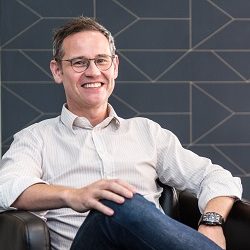 Mark Flanagan, Managing Director of Shield Safety Group
Shield Safety Group is the UK's leading provider of Food Safety, Fire Safety and Health & Safety software and services the retail, leisure and hospitality sectors. Having established an extremely strong foundation, they have ambitious growth plans for the next 3 years which include doubling headcount to 200+, globalising their software service offerings and achieving a 50% increase in revenue year-on-year.
"I've brought in Douglas Stuart to provide expert advice on what we should be doing from a recruitment and talent management perspective to realise our goals including succession planning for my Board. The insight that James and his team have provided has been excellent. It turns out that we've been doing a lot of things really well but there are some fundamentals that have been missed or need improving. So, Douglas Stuart are now working with our HR team on the phased introduction of a variety of different things;

Read more
• Intelligence gathering to help fine-tune our attraction strategy and rewards scheme
• Our own in-house resourcing team
• Preferred Supplier List coupled to a standardised Service Agreement
• Fit-for-purpose Application Management System
• Competency Framework linked to our core values
• A range of assessment tools and templates for hiring and performance management
• Competency Based Interview training for all of our Hiring Managers
• A Rising Stars programme to identify and motivate our high-potentials
Whilst all this has been going on we've been able to continue hiring through the 2 interim recruiters Douglas Stuart have provided, who have already helped us to improve our time-to-hire by 4 weeks and our cost-per-hire by 25%.
What's really impressed us so far is the way that James makes sure he regularly updates us on progress and carefully monitors the added value of these initiatives against our original objectives. It gives me confidence that they are so passionate about recruiting and retaining the best people for our company."
Read less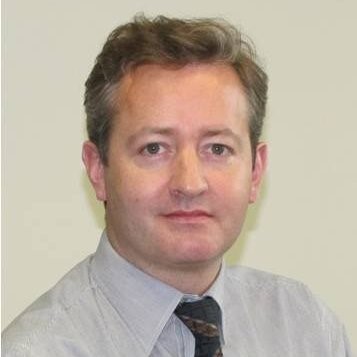 Garry Mahoney, Corporate Engineering Authority – North Sea Region at BP
BP is one of the world's leading integrated oil and gas companies. They provide customers with fuel for transportation, energy for heat and light, lubricants to keep engines moving, and the petrochemicals products used to make everyday items as diverse as paints, clothes and packaging. BP discovers, develops and delivers oil and gas across the globe.
"While a senior manager in the ENI/Saipem group, I was referred to James Usher as someone with a refreshing angle to executive search and talent development. He turned out to be very helpful in testing my career aspirations and linking opportunities with credible candidates. James has an extremely strong network across the Energy sector and his straightforward business approach, coupled with deep people-development insight is effective. I have remained in contact through a number of senior industry roles since 2009 and would highly recommend James and the services of Douglas Stuart."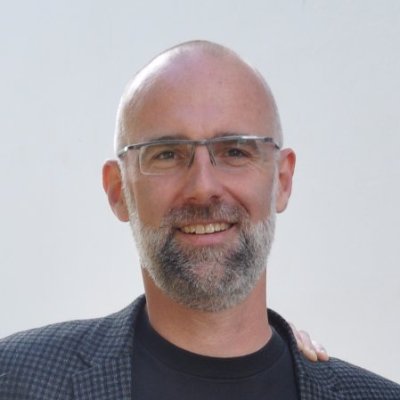 Vincent Lawless, Project Director at Altera Infrastructure (formerly Teekay Petrojarl)
Altera Infrastructure is a leading global energy infrastructure services group primarily focused on the ownership and operation of critical infrastructure assets in offshore oil regions of the North Sea, Brazil and the East Coast of Canada.
"James is an exceptional recruiter. I was approached by James for a role I would not have normally considered, which came to be a very worthwhile career move. James manages to read the value in people not necessarily evident in their resume, demonstrating a broad sector knowledge. His involvement is professional, personal and he cares about his work to an extent I have not seen with other recruiters. The follow up I received was also exemplary, with contact still maintained years after our first conversation. Whether I am an employer or employee I would not hesitate to utilize James' abilities."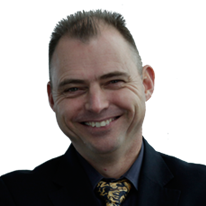 Marc Roos, Regional HR Director, EMEA at Weir Oil & Gas
Founded in 1871, Weir provides a comprehensive range of products and services which support drilling, well completion, production and downstream operations around the world.
"I have known and worked with James for over 15 years. In all this time I have always appreciated his drive, get-it-done attitude and capacity for innovative yet practical solutions to a variety of challenges in the HR space. I look forward to a continuing positive association as the increased international dynamic complexity of our industry asserts itself."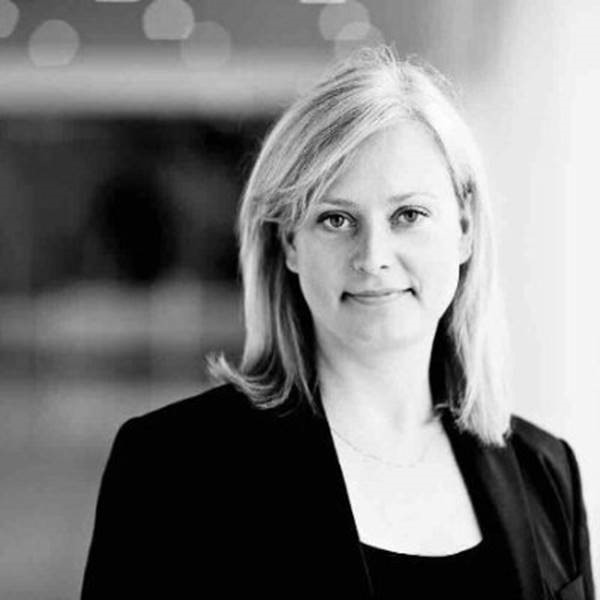 Nicole Raccanello, Head of Recruitment, Copenhagen HQ at Maersk Oil
As part of the A.P. Moller - Maersk Group, Maersk Oil was an international oil and gas company with operated production of over 500,000 barrels of oil equivalent per day. Their production came from Denmark, U.K., Qatar, Kazakhstan, the US Gulf of Mexico and Algeria.
"James and I worked together on a number of talent mapping projects. I found James to be a great sparring partner, professional, upfront and honest in his approach. With James the work was done professionally and James was valued as a trusted partner."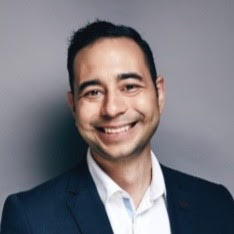 Raul Martinez-Oviedo, Consultant Infrastructure / Advisory, Steer Group
Working across cities, infrastructure and transport, Steer is a consultancy that combines commercial, economic, technical and planning expertise to find powerful answers to our clients' complex questions.
"I can say without any reservation that my experience with Douglas Stuart was outstanding. I was approached by Douglas Stuart for a fantastic job opportunity at Steer in London. The position offered very well matched my professional skills and aspirations. During the recruitment process, Douglas Stuart was always very professional, supportive and responsible. Their recruiters worked very closely with me at all times, explaining every step of the process and maintaining constant communication with the latest updates. The interview experience was also very comprehensive and friendly, allowing me to recognise my areas of strength and improvement, which ended up helping me a lot during the final interview at the company."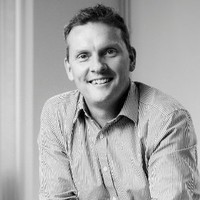 Trevor Budd, Sales & Marketing Director at Tonik Energy
Tonik Energy is a renewable energy company that wants to do more than simply supply clean, affordable gas and electricity. By accelerating the uptake of microgeneration and in-home battery storage, we plan to halve our customer's bills by 2022, putting the consumer in control of how they generate, store and use energy.
"We worked with Douglas Stuart to source a Customer Engagement Manager - a key hire for us at Tonik Energy. We needed someone to make an immediate impact in our fast paced and innovative business. With their specialist knowledge and network in the clean energy sector, the team at Douglas Stuart identified a number of talented candidates which led to a successful appointment. We have been delighted with their high level of professionalism and expertise."